SPAIN
University of Oviedo (http://www.uniovi.es/en) / Universidad de Oviedo (http://www.uniovi.es)
EXPERTS
Jorge Fernández del Valle (jvalle@uniovi.es) is Full Professor of Psychosocial Intervention and Director of the Child and Family Research Group at the University of Oviedo (Spain). His research interests are in program evaluation in child care, particularly in residential and foster care. Dr. del Valle began his career as a Social Educator in residential child care where he later worked as a psychologist. Since 1989 he has served on the Faculty of Psychology of the University of Oviedo where his principal areas of teaching have included psychosocial intervention, program evaluation and child and family social services.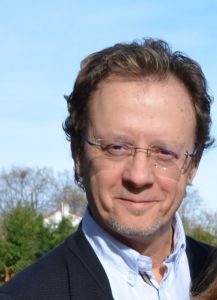 Amaia Bravo (amaiabravo@uniovi.es) is Lecturer at the Department of Psychology in the University of Oviedo (Spain) and Assistant Director of the Child and Family Research Group devoted to program evaluation in child and youth care. As a researcher her main interests has been focused on outcomes assessment in residential child care, creating and validating instruments to support the monitoring and evaluation process of these programs. She has also made research on the field of adult transitions for care leavers, outcomes assessment of interventions with young offenders and needs assessment of asylum-seeking children. Currently she is leading a national project to assess mental health problems of children in residential care and the coverage and effectiveness of the therapies they received.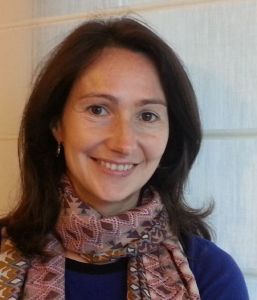 PROYECTO ERCCI
La cualificación y la formación de los educadores sociales que desarrollan su trabajo en el acogimiento residencial en protección a la infancia es uno de los aspectos más importantes para conseguir una atención de alta calidad para los menores más vulnerables. Este proyecto reúne a investigadores de varios países europeos (España, Lituania, Italia, Alemania y Finlandia como coordinadora) para estudiar el nivel de cualificación requerido en cada país para desarrollar este trabajo de intervención socioeducativa y elaborar una propuesta de formación superior unificada para la Unión Europea.
A partir de un estudio previo de evaluación de necesidades en este sector, el proyecto que se extiende desde 2018 hasta 2022 tendrá como uno de sus productos principales una formación online a través de herramientas MOOC que podrán seguir en los países integrantes del proyecto los profesionales implicados. Una vez validados estos cursos de formación se ofrecerán al resto de países para tratar de conseguir una formación de calidad y compartida en el espacio europeo.